VIDEO BORESCOPE
Brand : SERIES 720P ULTRA Model : HABASHI
With the following featues :
Photo and video 720P, 450,000, or 1 million pixels optional; the image is super clear and the image resolution is up to 1920*1080, 1280*720; support HD video recording.

Image can be output to HD display via HDMI lossless.

Display and pipeline are separated modules, 3.5-inch and 5.7-inch display options, smarter and more convenient operation.

Flexible selection of thick and thin pipelines

Rocker 360° precision steering

Defect size comparison measurement, cross scale display, call at any time, more accurate detection of defect detection.

8 hours of super work time




Application :
iqualitrol video scopes are widely used in the fields of automotive manufacturing, car aftermarket, police security
checking, aviation and aerospace area, special inspection institute, pharmaceutical machinery, non‐destructive
testing explosion‐proof detection, ect.

Ultra Definition :
Photograph, Video 720P/1080P; 45,000/1,000,000/2,000,000 pixels optional
Ultra definition display, resolution: 1920*1080
HD RDC available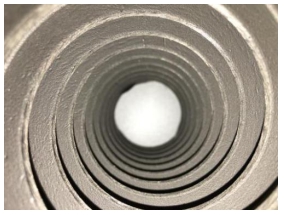 Output :
The image can be outputted to HD display by HDMI
Replaceable Monitor :
Monitor and tube with modular design; 3.5'' and 5.7'' monitor optional; 5.7'' monitor with touch screen,
easier and smarter operation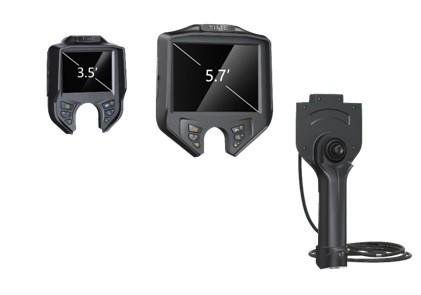 Alarm :

High temperature alarm function: 1. Yellow alarm when the
temperature of testing environment is above 70 ℃; 2. Orange alarm
when the temperature is above 80 ℃; 3. Red alarm and shutdown
when the temperature is more than 90 ℃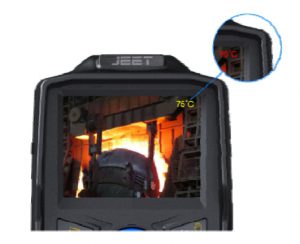 Measure :
Defect size measurement comparison, coordinate display, available
for review, more accurate for defect detection auxiliary judgement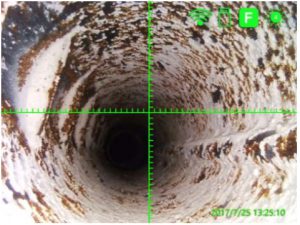 MULTIFUNCTIONAL INSERT TUBE :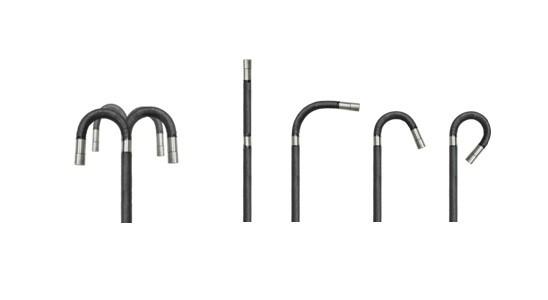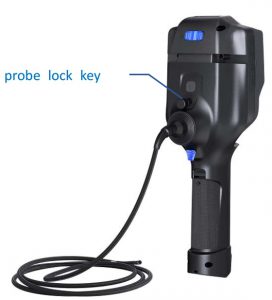 Articulation :
360 ° all‐way articulation, damping type positioning design, precise probe locking technology, make the
detection more accurate and efficient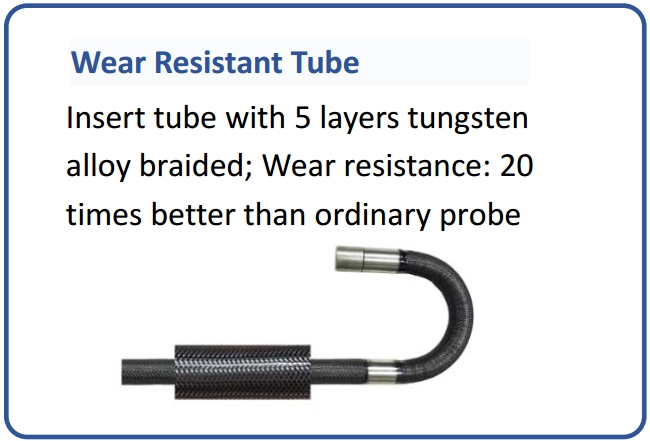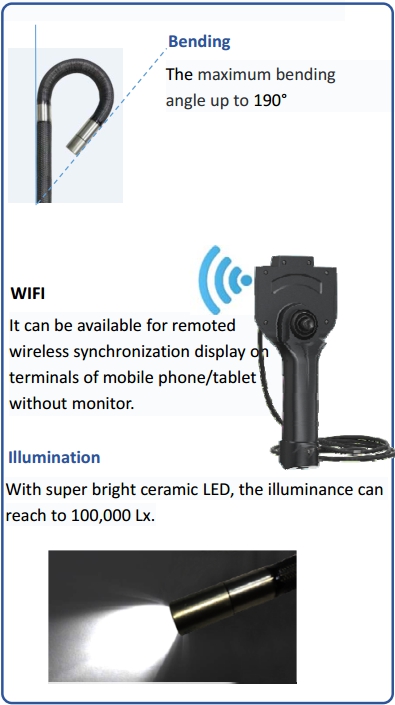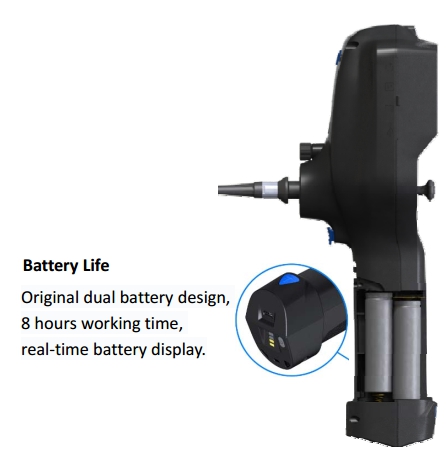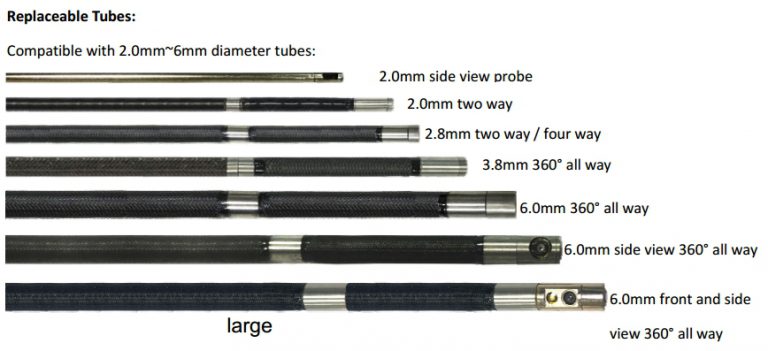 Quality Assurance:

All products are complied with RoHS, CE and ISO standard and passed testing for temperature, waterproof, drop,
vibration and pressure. Our vision is providing high‐quality professional inspection instrument to every customer.
Operation Environment:
Host System Working Temperature
‐20°C~50°C, when 0°C below, the display needs preheating.
Camera Working Temperature
‐20°C~80°C, when 0°C below, please reduce oriented operation.
Store Temperature
‐23°C~63°C
Relative Humidity
Maximum: 92%, non‐condensing
SPECIFICATION :
Technical Specifications:

Camera Diameter(mm)
Φ6mm/3.9mm/2.8mm
Camera Material
Titanium alloy
Camera Pixel
450,000/1 mega
Depth of Field
20mm~150mm/ 10‐100mm
Angle of Field
120°
Illumination
30,000lx at a maximum
Bright/Chroma/Contrast Ratio/Adjustment
Manual, bright: six levels, chroma and contrast ratio: manual adjusting
Articulation
360° all‐way articulation
Bending Angle
≥180°
Effective Working Length
1.5m/2m/3m/4m/5m/6m
Insert Tube
tungsten‐braided
Protecting Device of Durability
Buffer protection device between the host and wear‐resistant tube
Display
Highlight 3.5 inches TFT LCD, can be replaceable for 5.7 inches display
Display Resolution
640*480
Image Resolution
640*480/1280*720/1920*1080
Video Resolution
640*480/1280*720/1920*1080
Image/Video Format
JPEG/MOV
WIFI Function
WIFI(optional)
IR Function
IR/IR thermal imaging(optional)
Memory
Standard TF card:8G, Maximum: 32G