VIDEO BORESCOPE
Brand : MITCORP Model : F1000
Mitcorp has released the new F1000 videoscope which bridges the price and feature gap between the affordable F700 and advanced X500 videoscopes. The F1000 has a larger screen, increased resolution, longer battery life, is rechargeable, has voice recording and comes with a rugged carry case.

The F1000 also has the largest range of standard and specialised interchangeable probes available and is compatible with all of the F700 probes.
PRODUCT DESCRIPTION :
Display size 7.0" TFT LCD

Tempered glass to protect oil stains and scratches.

Function: Snap shot, Video recording, and Built-in microphone

Connector to computer or television display by using AV output

Record to SD Card, maximum support 32GB, can be used continuously for up to 5 hours.
SPECIFICATIONS :
PRODUCT




F1000

LCD
117.5 mm x 207 mm x 37 mm
Snapshot

640 * 480, JPEG

Recording

640 * 480 , MPEG4 (with audio)

Dimension

240 * 154 * 47mm

Weight

1.3 kg ( 2.86 lb)

Water proof

IP57

Drop resistance

1m

Battery

Li battery
5 hours capacity / 3 hours charge to full

Charging temperature

10℃ ~ 40℃

Working temperature
0℃ ~ 60℃

Storage temperature

0℃ ~ 60℃
USB

Mass storage mode / Webcam mode

Storage

SD card, up to 32G

AV output

NTSC/PAL

Audio input

Built-in microphon

Brightness Adjust

5 + 3 boost levels

Pipe Insepection Camera
PR series | Rugged and Robust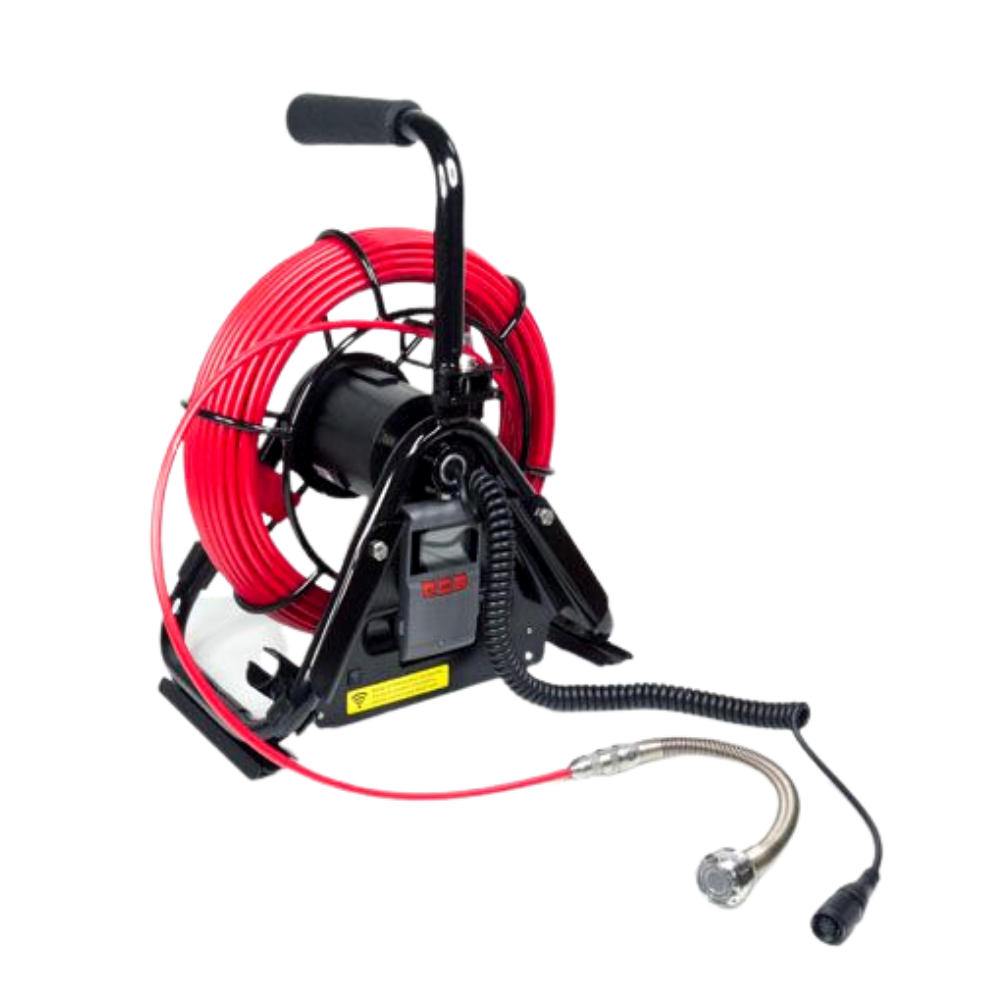 PRODUCT DESCRIPTION :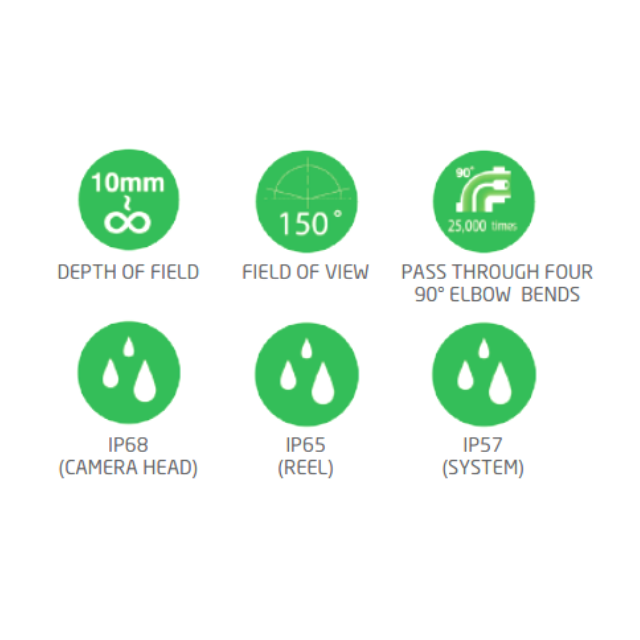 SPECIFICATIONS :
Camera head:
Lighting

8 LEDs (white)

Dimeter / Lenth

28mm

Material

Stainless steel

Working temperature

-10℃ - 60℃

Storage temperature

-10℃ - 60℃

Water proof

Can be operated under water 10m

Display resolution

640 x 480

Reel:
Diameter

300mm

Water proof

IP65

Probe:
Diameter

6.0mm

Applicable pipe(ø)

40mm - 100mm

Length

22m

ACCESSORIES
Metal Ring ø50mm


Large Brush ø100mm or ø150mm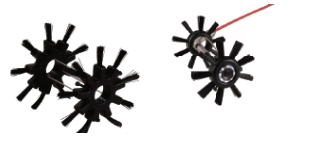 Wagon ø150mm ~300mm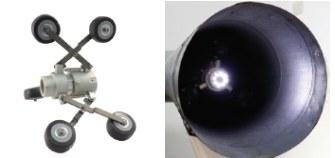 Interchangeable Probe