(Vertical) Non-Contact Video Measuring Machine
Brand : ARCS Model : KIM CU Series
Technology Features:
High resolution & high Accuracy CCD - Japan Made

Magnification: 0.7~ 4.5 (17.5~112.5x) Zoom lens




Illumination: Adjustable surface and contour Illumination

Linear scale:0.5μm on X.Y.Z-axis

Length Accuracy: ± (3+L/150) μm on X,Y-axis

Repeatability: 3μm on X.Y-axis



ซอฟต์แวร์:
Professional Option:
| | | |
| --- | --- | --- |
| Model No. | KIM-2010CU | KIM-3020CU |
| Travel Size (X.Y.Z) | 200x100x200 mm | 300x200x200 mm |
| Stage Size (mm) | 355x255 mm | 505x355 mm |
| Stage Load Capacity | 25 kg | 25 kg |
| Dimension (mm) | 650x535x975 mm | 855x655x995 mm |
| Net Weight | 150 kg | 230 kg |
(Vertical) Non-Contact Video Measuring Machine

Brand : ARCS Model : KIM CU Series
จึงถูกนำไปใช้อย่างกว้างขวางในอุตสาหกรรมการผลิตที่ต้องการความแม่นยำ อย่างหลากหลาย เช่น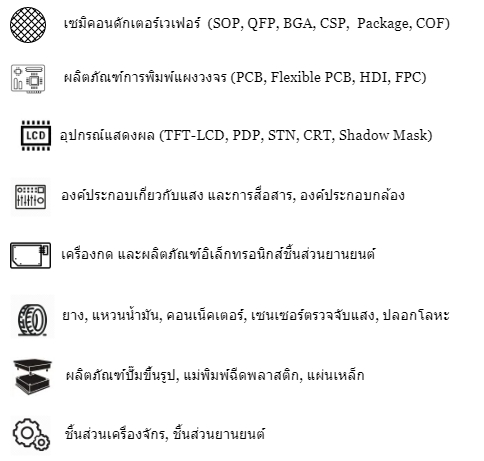 (Vertical) Non-Contact Video Measuring Machine

Brand : ARCS Model : KIM CU Series
Image Measuring Software

The SI software has the user-friendly operation interface for multi-purpose measuring tools. This diverse and convenient gathering tool can conform to many current ways of measuring work pieces in complex industries, which gives the user a fast, accurate, and complete measurement.
SI-101 Multi-function image measuring software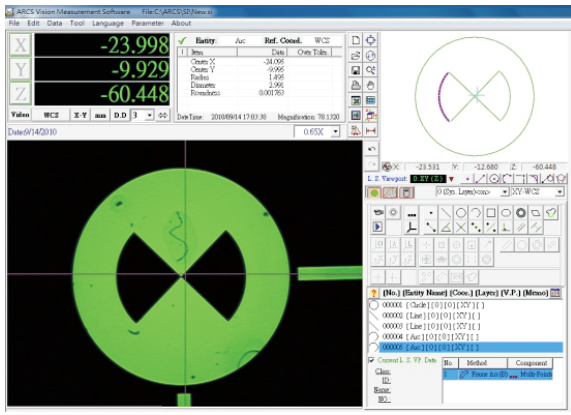 Measuring Functions:
Framing Toolbar: CAD Drawing Toolbar:


Dimension Remark and CAD elementary drawing
Dimension Remark
The measuring tolerance setting function can facilitate the data judgement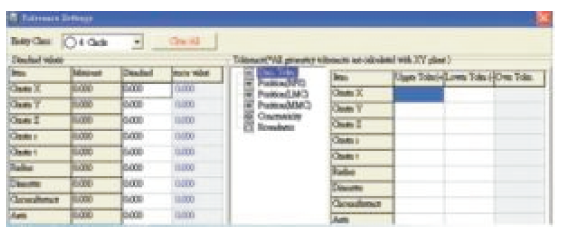 Program Guidance:
The user only needs to follow the guidance to finish the measurement. It doesn't need the special operator.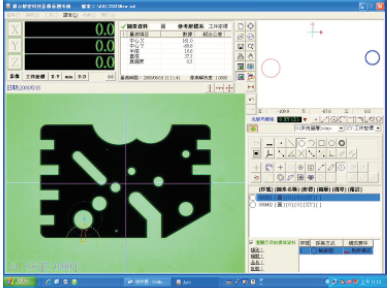 3-Dimensional Diagram:
The user could depend on the measuring graphic to select the Top View, Front View,
Side View or ISO View.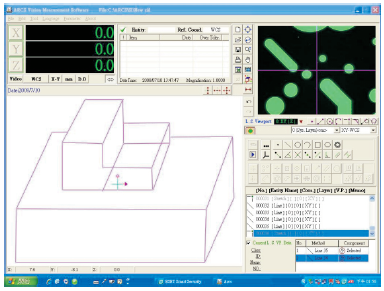 Easy and Fast measurement function:
The function of Move/Rotation/ Array/Mirror could help the user to measure the complicated
or Multi-entities working piece in short time.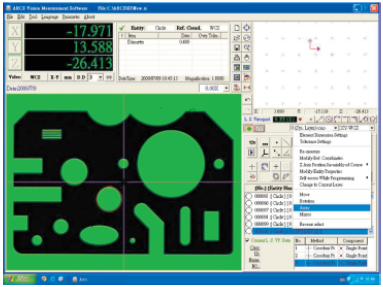 Scan Function:
Post-Process for scan image of points
It could scan the shape of the working piece and correspond to current CAD Reverse Engineering.

Dimension Remark on the image
It could remark the dimension on the image for the complete working piece and save in JPG format.

Customize inspection Report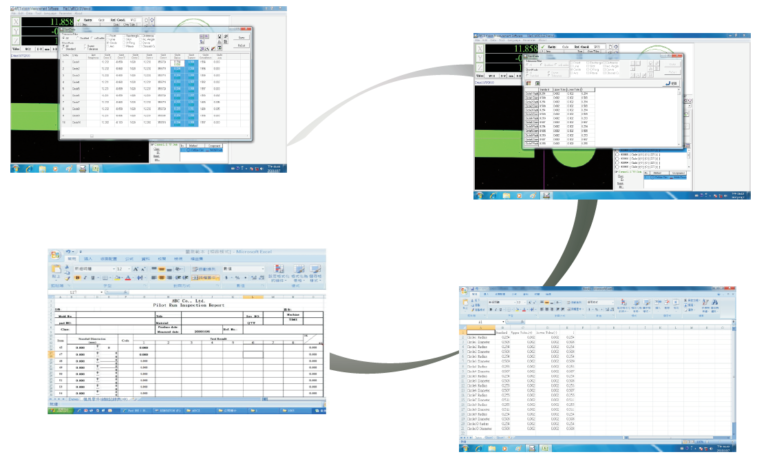 SPC Report